The Andalusian chicken breed originated from Spain. The main purpose is egg laying. They have a laced feather like the wyandotte. They have large white ear lobes and a single comb that tends to be a bit floppy. They are a slender smallish bird. Andalusians belong to the red faced chicken group. Can be confined.

Andalusian Chick Picture: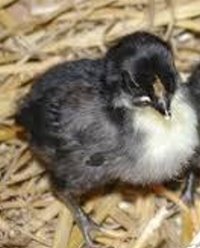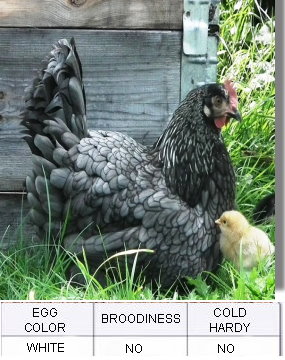 Temperament:

Very active and likes to forage.
Eggs:

large white eggs at a 3 egg a week range

Outstanding feature:

rare bluish feathers

Size:

6-7 pounds
Chicken Health Recommendations:
HEAVY DUTY POOP FREE CHICKEN WATERER NIPPLE is a must. Chickens must have clean water at all time to avoid diseases and to keep disease from spreading.



Blue Andalusian Chicken
Product Code: MCMANDALUSIAN
Availability: In Stock
Related Products