The Appenzeller originated from Switzerland. Its a very brightly colored black and white molted bird. It does not like to be confined and enjoys flying around a bit. The Appenzeller is a good forager and a great show bird. You can easily recognize them with their V Shaped comb and forward crest. They have four toes and black legs.
Appenzeller Chick Picture:

Temperament:

Very active and likes to forage.
Eggs:

Large White Eggs at a 3 egg a week range

Outstanding feature:

V Shape comb and front facing crest
Size:

4-5 pounds
Chicken Health Recommendations:
HEAVY DUTY POOP FREE CHICKEN WATERER NIPPLE is a must. Chickens must have clean water at all time to avoid diseases and to keep disease from spreading.



Chicken House Recommendations: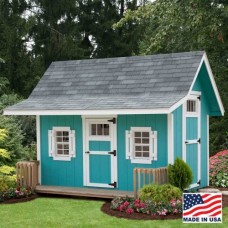 Appenzeller Spitzhauben Chicken
Product Code: Appenzeller Spitzhauben
Availability: In Stock
Related Products