Wyandottes are an American breed chicken started in the 1870's. This is a beautiful dual purpose chicken. They have many different color varieties and very beautiful lace patterns on their feathers. They lay lots of brown eggs and are a calm breed. Easy going and adaptable to confinement or free range. The have a small rose comb with different size wattles depending on the style. A 4 toed chicken with a stout body.
Wyandotte Chick picture: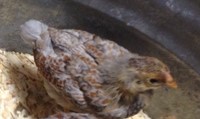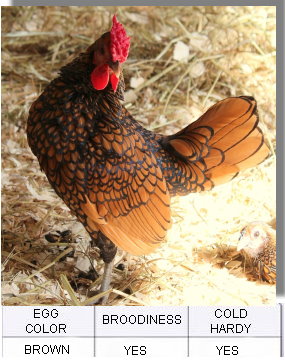 Temperament:

Even tempered

Eggs:

Large brown Eggs at a 4 egg a week range

Outstanding feature:

Laced feather pattern
Size:

7-8 pounds
Chicken Health Recommendations:
HEAVY DUTY POOP FREE CHICKEN WATERER NIPPLE is a must. Chickens must have clean water at all time to avoid diseases and to keep disease from spreading.



Chicken House Recommendations: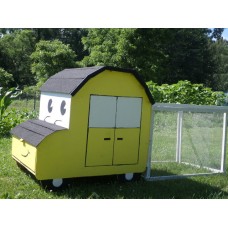 Made In The USA

$1,100.99
Black Laced Golden Wyandotte Chicken
Product Code: BLG Wyandotte
Availability: In Stock
Related Products