Never Spills Or Fills With POOP!


Keeps chicken water clean, fresh and available longer!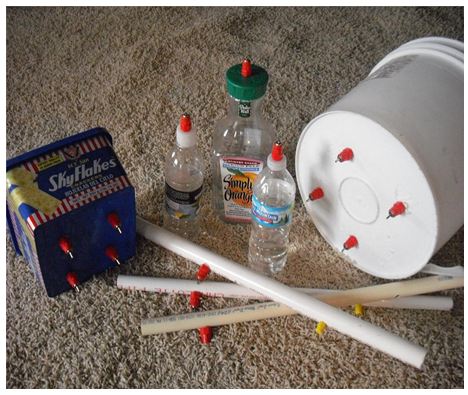 Makes chicken care easy, clean, and fun!
Leave town for the weekend without worrying about watering your flock!
Works for chickens, ducks, turkeys, pigeons, and more!
No more mess ever!
Free and Fast shipping!

The Nipple Style waterer had been used on commerce chicken farms for many years there are many good reasons. The screw in style chicken waterer nipple is a 360 degree swivel nipple that simply screw in to your drilled hole. Works well for PVC pipe style or bucket style DIY waterers . Removable lower parts for easy cleaning or replacement .Will work great on gravity fed , Don't connect directly to a garden hose !! Water nipple work under low pressure ( 6psi or less ) House water pressure can be around 30 to 80 psi, If your nipples is install to PVC / CPVC pipe and want to connect it directly to a garden hose than a water pressure regulator is request ..

Use Drill bit size 11/32 " for PVC , CPVC or any thick plastic

Use Drill bit size 5/16" for thin plastic like water bottle cap .....

Use a little silicone or pipe thread tape to make water tight and screw nipple in.
Manufacturer recommends 1 nipple for every 3 birds.


HEAVY DUTY POOP FREE CHICKEN WATERER NIPPLE
Brand: GGC
Product Code: wmp5
Availability: In Stock
Related Products