ade In The USA



Peep! Peep! Come take a ride in our Chicken Car

It's the best coop made thus far

Your chickens will cluck cluck and roll out the eggs

While they dance around on their tiny legs

Your chickens will be above par

When you bring them home our chicken car!

Features:

2 perches
Drop down door to open pen
Large open pen for free ranging
Beautifully hand painted
Large access door
Large locked nesting box with 3 nesting areas(easily removable if you would like a duck coop)
Slated flooring for super easy cleaning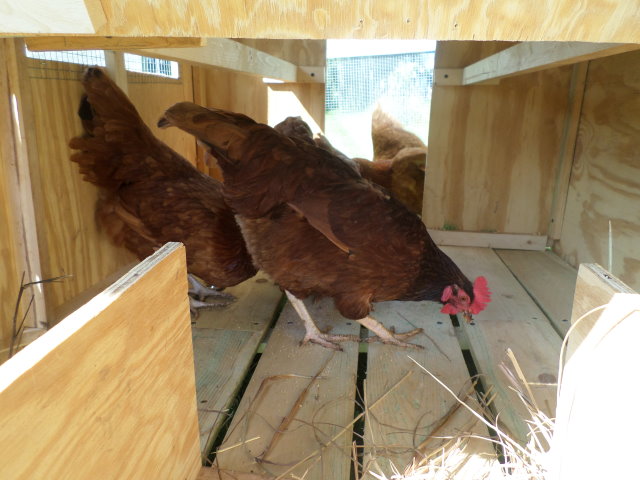 Detachable Run
Large window with closable wood cover for added security
1/2 inch hardware clothe on all windows
May also purchase fully assembled



Easy Assembly Options

This coop is very easy to assemble with step by step instructions, pictures and you can call in and be talked through the assembly with a live person! We will also be offering video assembly instructions soon. Will take less then an hour to assemble.

Don't want to assemble it? Choose our fully assembled option above for $300 more. This option is very hard to find on any other chicken coop store.


Don't Worry About Predators

This coop has 1/2" hardware cloth on the window and the run. The window has a clasped latch to keep predators of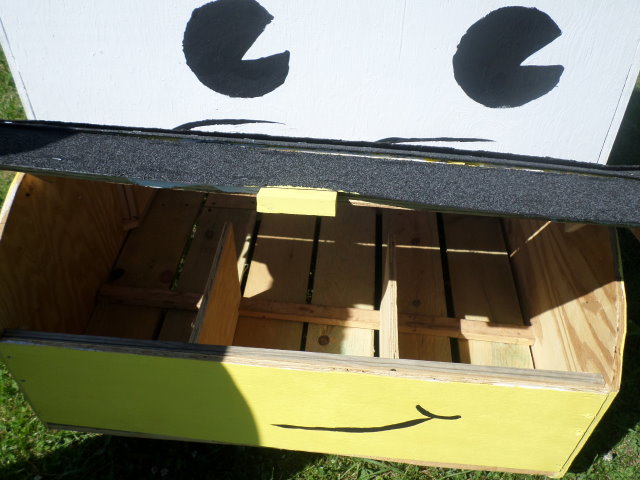 all kinds out and your hens safe in their spacious coop. The large door also features clasped locks to keep out all clever predators.

Customize it Your Way

You can customize this coop how ever You want. If you don't see an option then let us know and we will add the option you are looking for.
No other company makes it that easy to have all the features you want in any of our coops.


Quality Counts

Each of our coops is specifically deigned to handle the weather, predators, and stand up to the test of time. Not only are these coops hand crafted specifically to you they are also well detailed for strength and endurance. These are high quality and very durable.

Weather Rated

These coops can do well in the hottest weather to the coldest weather. If you live in the snow country or a sunny dessert this coop will do the job.

Easy Cleaning

The large front door and hinged nesting box make it easy to access the eggs and clean out the coop. With slotted flooring it can easily be hosed own faster and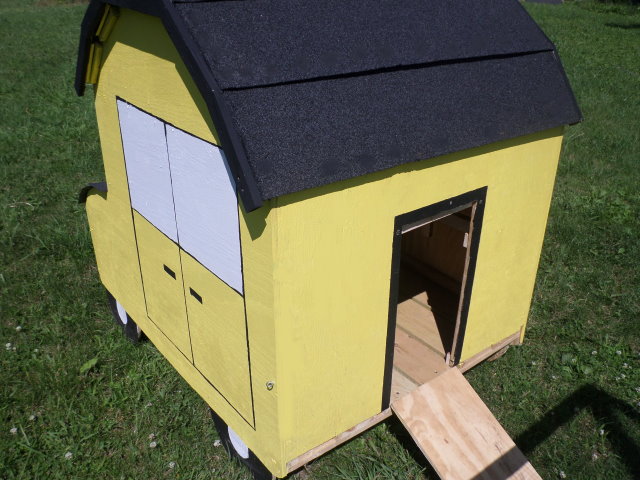 stay cleaner even longer.

Don't forget to pick up a Heavy Duty water nipple set (pack of 30) for the cleanest water and no mess.

Detachable Run

The run of this coop is connected with latches that can easily open for you to disconnect the run from the coop to make it easy to move the coop around.
You can also add another run or as many as you want. Each run is 3 feet by 4 feet.

Hand Painted

It comes painted just like the picture no added cost! Each coop comes with its own unique smile.

Delivery Options

Price above includes delivery to your address
Optional lift Gate Service

A lift gate is a motorized platform attached to the back of the truck that will physically lower your order to the ground so that you can take it inside your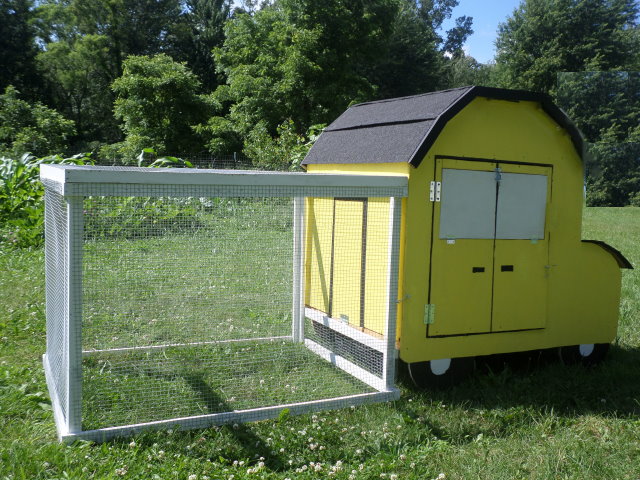 business or home. The truck driver will place your order on the ground using the lift gate and you are responsible for bringing it inside.

If you do not have a loading dock or forklift to unload your items from the truck, you will need a lift gate. This service is included for those who choose the
fully assembled option.

Dimensions:

Accommodates: Up to 8 chickens
Length of Coop with the Run: 8' ¼" long x 3'1 ¼" wide x 4' high
Nest box: 3' ¼" x 10 ¾" x 12" each. 3 Spaces
Interior coop footprint: 36" x 47"
Run dimensions: 3' x 4'
Run is 1" x 1/2" galvanized, 14-gauge hardware cloth, framed by ACQ pressure-treated lumber
Front window: 21 ¾" x 10 ¾", backed by 1/2" x 1" 14-gauge hardware cloth
Hardware: zinc-galvanized steel
Large Front Door: 24"x27 ¼"
Chicken Run Door: 10 ½" x 21"
Roof: 25 year shingles. Black
Coop size: 37 ¼" x 4 ¼"

Coop holds up to 9 standard size chickens or 4 Ducks

This coop is a special order made just for you. Please allow up to 2 weeks to manufacture.



Tags: chicken coop car, USA made chicken coop, quality coop, chicken, house, coop, chicken run. American made,

GGC Chic Mobile for 8-9 birds
Product Code: GGCCMR1
Availability: In Stock
Related Products
Tags: chicken coop car, USA made chicken coop, quality coop, chicken, house, coop, chicken run. American made,