AS OF NOW ALL SOLD OUT! TAKING BACKORDERS ONLY!!! PLACE YOUR BACKORDER NOW BEFORE THEY SELL OUT AGAIN!!!

Now is your chance to have it all. You can buy this beautiful tiny home and take it to your dream destination.
This cabin comes as a shell. That means that the inside is not done. You will need to add electrical, insulation etc. It comes with a fully functional front porch and real windows.
Built With Quality
This Tiny home is built to withstand heavy weather such as lots of snow.
Made strong with real wood plywood and 2 x 4 construction
It has reinforced steal brackets for extra strength
Quality real glass windows built to last
Made with quality Amish construction

Want it finished?
No Problem. We can finish off this tiny home to your specifications. Electrical, Plumbing, Solar. We can put in the bathroom and the kitchen for you. We can finish it as you like just email us. This is a 8 x 18 foot cabin ( 144 sq ft 1st floor) with a large 8' x 8' ( 64 sq ft) loft that is even larger with the shed dormer style widows to open the space. That's 208 sq ft of living space. Bigger then some apartments! This space is fully customizable as there are no interior walls to work around. You can design it how you like.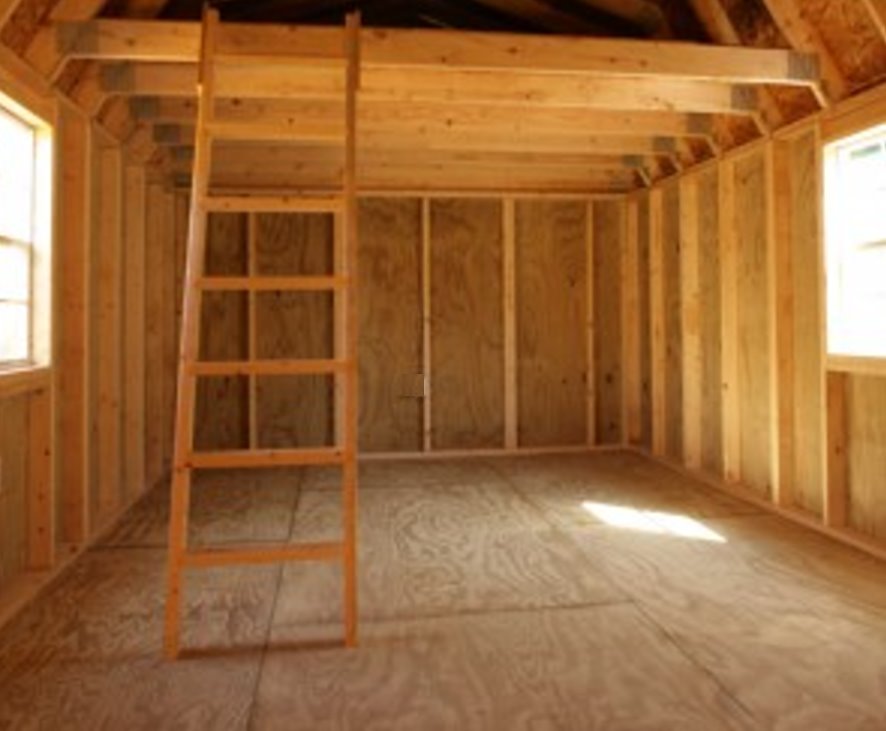 Benefits
This home is built with quality giving you a comfort you can count on.
It can also be used as a rental income. In many places the cost of rent is too high for most people and offering this alternative living space is the perfect solution for them and for you.
With a tiny home you can go where you want to when ever you want to. Can be made RV or Mobile Home Park ready.

No property tax
Easy Vacation home by the lake.
Same size as some apartments
Second floor loft gives an added extra living space.

This model also come with FREE SHIPPING IN THE 48 CONTINENTAL UNITED STATES.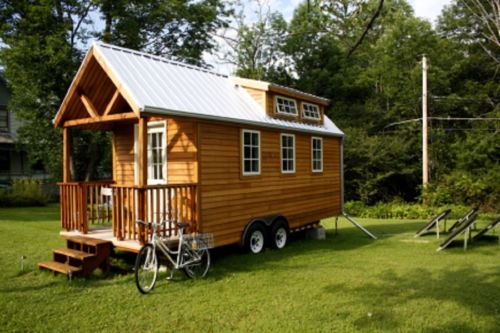 Tiny House On Wheels
Product Code: THOME
Availability: 2-3 Days
Related Products
Tags: Tiny House On Wheels, TINY HOME