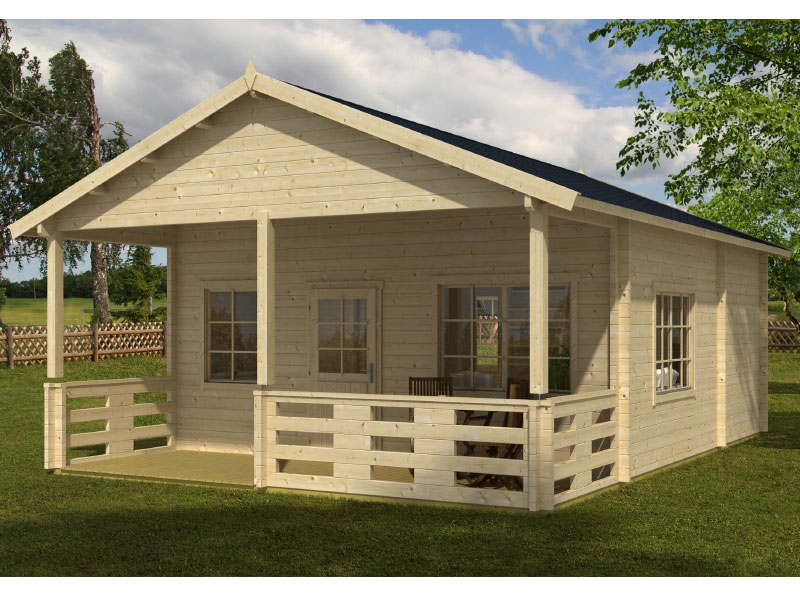 For details on our layaway program click here

Number of Rooms:
4+Sleeping Loft
Inside Floor Area:
359+140 Sq. Ft
Wall Thickness:
2-3/4″ ( 70 mm)
Inside Dimensions:
(2x) 9'1″ x 7'7″, 18'4″ x 12'2″, 5′ x 6'8″, Loft 18'5″ x 7'8″
Overall Dimensions:
21'3″ x 28'5″
Insulation Package:
Available, Please Contact For Details
Height of the Wall:
92″
Overall Height:
12'11"
Window Dimensions:
Double Glazed Premium, 25-9/16″ x 25-9/16″, 34-9/16″ x 46-5/16″, 63″ x 46-5/16″
Door Dimensions:
38-13/16″ x 78-5/16″, Double Glazed Premium
Terrace Dimensions:
18'10" x 7'3″
Terrace Covered:
Yes
Floor Boards Thickness:
23/32″ (18 mm)
Roof Boards Thickness:
11/16″ (17 mm)
Foundation Materials Included:
No (Optional)
Weight:
8600 lbs
Customization's:
Available
Lead Time:
16 Weeks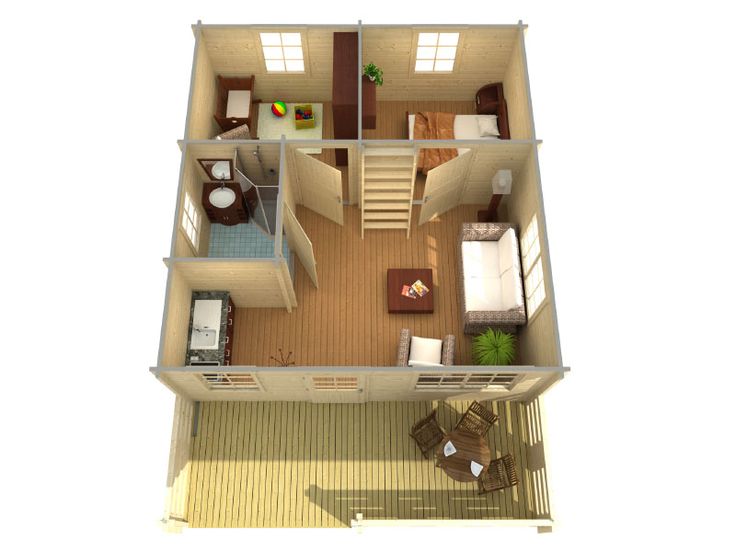 NO INTERIOR FINISHING NEEDED
Durable, dense grain and slow grown Nordic Spruce
Covered Terrace (Optional)
Floor and roof construction materials included
Pre hung and glazed door and window
Pre assembled gables
All nails, screws, fixings, handles and door lock.
Easy to follow instructions
Do you have electrical power at the location you want your cabin or do you need off-grid solar power system included in the cabin purchase?

ELECTRIC BILL KILLING YOU? WANT POWER AND NO ELECTRIC BILL EVER? Do you want to save money on your electric bill? Do you want to lower your electric bill plus have some backup power during a blackout? Do you want total Energy Independence and go (Off-grid).
Please click here.
2 Bedroom Cabin Retreat
Product Code: 2BEDRIVER
Availability: In Stock
Related Products