DIY Small Log Cabin Kit Hideaway2 Cabin Kit is made of high quality timber and can be enjoyed year-round. This lovely elegant cabin can accommodate any pursuit that your imagination will allow: a gym, a pool house, a home office, a guest house, an artist's studio, a hunting or fishing cabin, a man cave or just a place to get away without leaving home.
All of these cabin kits are designed for do-it-yourself assembly that can typically be completed by two adults in a day or two depending on the size of the model. However, we are offering, a complete assemble service by our trained and experienced installation crew. Whichever option you will choose we will provide you with complete support.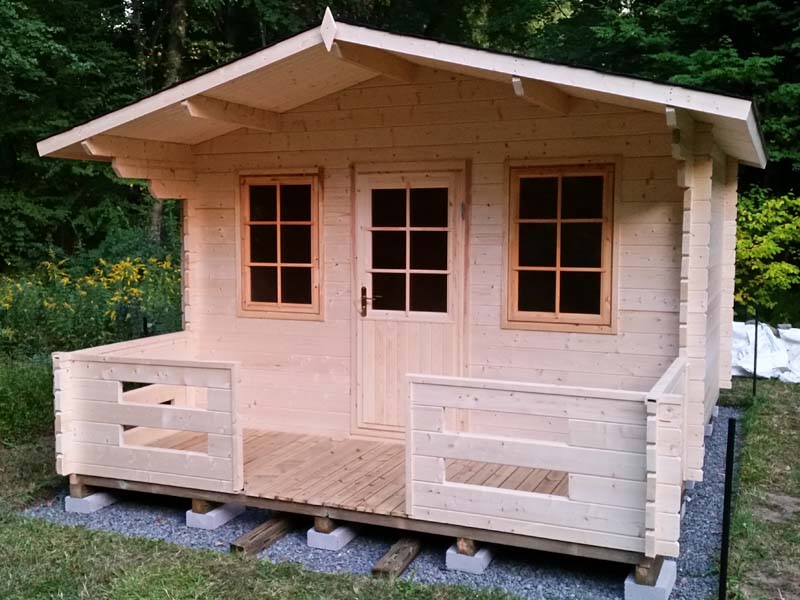 Free Shipping comes with this cabin!

For details on our layaway program click here

These attractive cabins are one of the most environmentally friendly log structures available on the market. Committed to protecting the environment and sustainable forest, at least five trees are replanted for every tree that is harvested.
These cabin kits will surely compliment your garden!
NO INTERIOR FINISHING NEEDED
Durable, dense grain and slow grown Nordic Spruce
Covered Terrace (Optional)
Floor and roof construction materials included
Pre hung and glazed door and window
Pre assembled gables
All nails, screws, fixings, handles and door lock.
Easy to follow instructions

Number of Rooms:

1
Inside Floor Area:

136 Sq.Ft.
Wall Thickness:

1-9/16″ (40 mm)
Inside Dimensions:

11'8″ x 11'8″
Outside Dimensions:

11'11" x 11'11"
Overall Dimensions:

16'6″ x 13'5″
Height of the Wall:

7'1″
Overall Height:

9'1″
Window Dimensions:

28-3/8″ x 42-1/2″
Door Dimensions:

33-7/8″ x 74-13/16″
Terrace Covered:

Yes
Floor Boards Thickness:

3/4″ (19 mm)
Roof Boards Thickness:

3/4″ (19 mm)
Foundation Materials Included:

No (Optional)
Weight:

2500 lbs
Roof-area

258 Sq.Ft
Roofing-materials

No ( Optional +$220.00)
Terrace Dimensions:

11'11" x 6'3″, Optional +$440.-
ADD THIS SOLAR PACKAGE BELOW TO HAVE THE COMPLETE OFF GRID CABIN UNDER $10,000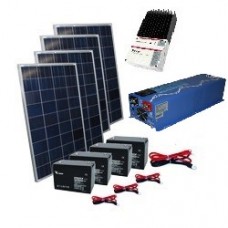 OFF GRID CABIN UNDER $10,000
Product Code: HID2CABIN
Availability: In Stock
Related Products
Tags: OFF GRID CABIN under $10, 000