For details on our layaway program click here

This cabin is great as a guest cabin. Insulate and finish the interior and you have a great place for visiting guests to sleep in. Can also be used as a hobby shack.

This is a 12 x 16 cabin

Features 2 x 4 floor joists that are 16 inches on center.
Availability: Ships in 4 weeks
Assembly: Kit - Assembly Required
Collection: Quality Amish Buildings
Handcrafted In: Pennsylvania, USA
Shown In: 12' x 16' cabin with 4' x 12' porch, asphalt shingles on roof, and cedar siding
Note: Price does not include finished interior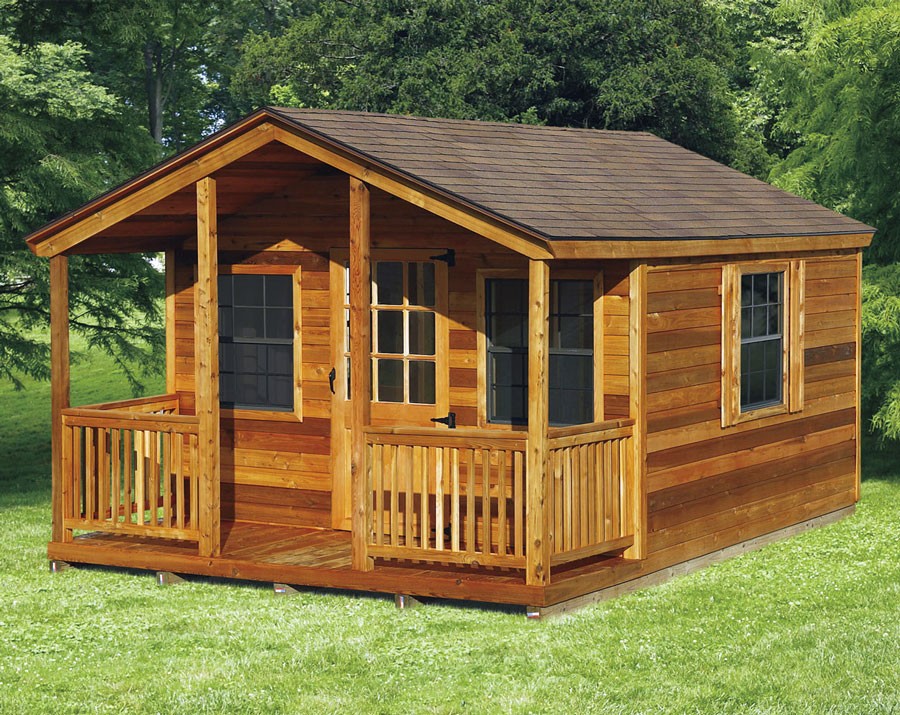 Warranty No
Collection Quality Amish Buildings
Siding & Framing Material Wood Siding on Wood Frame


Need Financing or Can't qualify for Financing? Want 0% interest and need monthly payment plan. Just click on the Layaway Payment Option on the right under the available options.

Optional Off-Grid Solar Kits: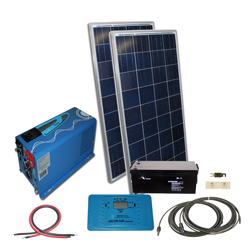 All-In-One Cabin Kit w/2000w Inverter . The new all-in-one solar kit for all of your off grid power needs. Whether you're supplying power to lighting system or a small appliance in your cabin, this solar kit includes all necessary products required bundled for your convenience. This 240 watt solar kit is most effective when used the supply power to small cabin, and can power twenty 100 watts lights bulb or any appliance(s) that use 2000 watts or less and 120vac. The panels are covered in tempered glass to protect from hazardous weather. The PV wiring is protected against UV, water, ozone, fluids, oil, salt and general weathering. Each system comes with a wiring diagram
Contact us
to customize the right system for you.
Part # KITB-2K12120-A1
This Kit Includes the Following Parts:
PICOGLF20W12V120V - 2000 watt pure sine inverter charger
PV120POLY - qty 2 - 120 watt solar panels
SCC30A - 30 amp PWM solar charge controller
6FM200H - 200 ah deep cycle battery
PVFS100FT10AWG - 100 foot PV wire for solar panel (female)
PVMS100FT10AWG - 100 foot PV wire for solar panel (male)
PVSCC10FTSET - 10 ft charge controller to battery wire
CBL08FT1/0- 8 ft 1/0AWG cable (inverter cable)
CBL01FT1/0RED - 1 ft jumper for fuse kit
ANL200KIT - 200 amp inline fuse kit
PVMC4.A-2F1M - MC4 Branch 2F to M
PVMC4.A-2M1F - MC4 Branch 2M to F
This system qualifies for a Federal Tax Credit of 30% of the installed cost!
NOTICE: Production values can vary greatly, the numbers here are estimates based on Monthly Output based on 5 peak sun hours per day on averages.

For example a (33) 250W module system:
at 32 degrees tilt facing 180 south in San Diego could produce 1,104kWh/month
at 23 degree tilt facing 165 southeast in Massachusetts could produce 793kWh/month
WHY YOU SHOULD BUY FROM THE GGC STORE
We have A+ BBB Rating. Click here to see our customers reviews. Our Better Business Bureau (BBB) Rating is A+ and you can click here to see our Better Business Bureau (BBB) Rating of A+.
We offer FREE and qualified technical support. We understand the products we sell.
We have helped people lower their electric bill and get off-Grid for almost a decade now.
We provide a FREE qualified technical support to answer all of your questions before and after a purchase.
We answer all email questions within the same business day.
We offer a 1 year full replacement warranty:

Warranty

: 1 Year Warranty Parts and Labor.
We offer FREE Shipping on all off-grid systems.
We want you to give us a try and see why thousands of people just like you have benefited from lower eclectic bills or no electric bill with an off-grid system.
GGC is your complete off-grid source. We have many different types of off-grid system for almost any application.
Cabin Kit with Porch
Product Code: AECK771
Availability: In Stock
Related Products
Tags: hunting cabin, guest cabin, guest house, retreat, cabin retreat, cabin in the woods, lake cabin, lake house, mother in law set up, , hunting cabins, guest cabins, guest houses, retreats, cabin retreats, cabin in the woods, lake cabins, lake houses, mother in law set up