Solar Panels PV Combiner MNPV12 Breakers How To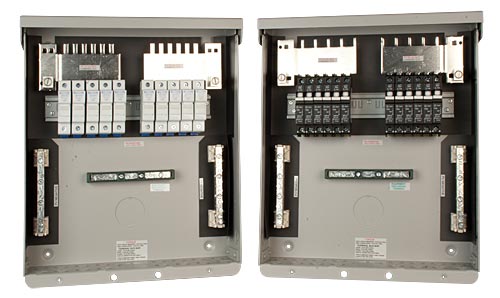 This Combiner can be configured in 3 ways:
A single 10 string combiner for a transformer based inverter 10 positive fuses
2 separate 5 string combiners for 2 transformer based inverters 5 positive and 5 positive fuses
A single 5 string transformer less combiner 5 positive and 5 negative fuses



Includes 2 isolated 15 position PV negative bus bars, 15 position ground bus bar, and 200 amp Plus bus bar for breakers and fuses. Plus busbars can be combined or separated to support 2 inverters or charge controllers.
---
There are no products to list in this category.