Faverolles Chicken
This French breed of chicken was developed in 1860 near a place called Faverolles. They were developed to be a dual purpose bird although today they are primarily used for show. They lay a large quantity of medium size cream colored eggs. Being a bit of a loner they are a very quiet personality and need to be in an unmixed flock because they tend to be at the bottom of the pecking order. They are very fluffy with a beard and muffs. They also have 5 toes with feathered feet. Very fun to watch. They can handle confinement and are a good bird around humans.
Faverolles chick picture: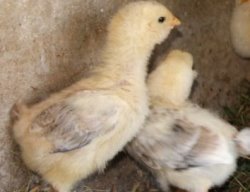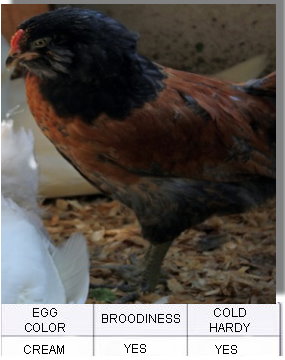 Temperament:

Calm,Docile and even tempered bird including the roosters

Eggs:

Medium Size Light brown or cream colored Eggs at a 4 egg a week range

Outstanding feature:

Beautifully fluffy feet and beards make them a great show bird
Size:

7-8 pounds
Chicken Health Recommendations:
HEAVY DUTY POOP FREE CHICKEN WATERER NIPPLE is a must. Chickens must have clean water at all time to avoid diseases and to keep disease from spreading.



Chicken House Recommendations: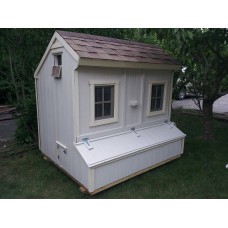 FREE SHIPPING The Chicken Cottage comes in many different sizes American Made Chicken Coop.
$1399

---
Refine Search
Showing 1 to 2 of 2 (1 Pages)