Chantecler
The beautiful Chantecler chicken is a Canadian Breed chicken. They are very cold hardy as well as a good dual purpose chicken. The name meaning "sing bright" This bird is white in color though there are a Partridge colored Chantecler that was designed to blend in to its environment better then the white Chantecler. It as and extremely small come that is almost unnoticeable making it better suited for the color climates without worry of frost bite. Clean yellow legs and large breasted bird.




Chantecler Chick Picture: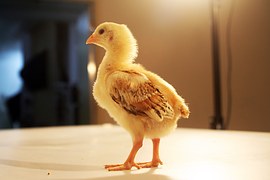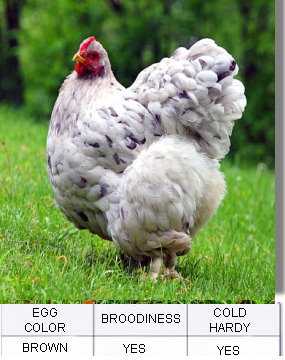 Temperament:

Very active and likes to forage.
Eggs:

Large White Eggs at a 5 egg a week range

Outstanding feature:

small almost no comb perfect for hard winters

Size:

7-8 pound
Chicken Health Recommendations:
HEAVY DUTY POOP FREE CHICKEN WATERER NIPPLE is a must. Chickens must have clean water at all time to avoid diseases and to keep disease from spreading.



Chicken House Recommendations:

This 3 x 4 chicken coop houses 6 to 8 chickens for fresh eggs daily! The EZ-fit Chicken Coop is deli..
$1,045.95
---
---
Refine Search
Showing 1 to 4 of 4 (1 Pages)