Black Australorp
The Black Australorp was developed in Australia as a dual purpose breed. You can say its a tri-purpose breed because it is also good for brooding. They are excellent layers and a good size. These are a very friendly chicken well suited for kids or any backyard chicken keeper. They are predominately black with a single comb and red face. Australorps are fun to watch and a joy to keep. This is a cold hardy 4 toed chicken that can easily be confined or let free range.


Australorp Chick Picture: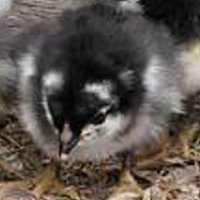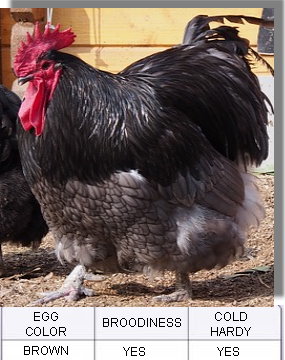 Temperament:

Docile and friendly bird

Eggs:

Large Brown Eggs at a 5 egg a week range

Outstanding feature:

Easy to keep all around one of our favorites

Size

: 7-8 pounds

Chicken Health Recommendations:
HEAVY DUTY POOP FREE CHICKEN WATERER NIPPLE is a must. Chickens must have clean water at all time to avoid diseases and to keep disease from spreading.



Chicken House Recommendations: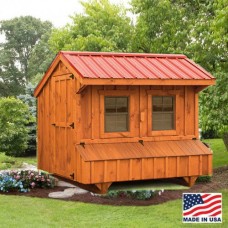 The Quaker Coop 6'x6' Is beautifully designed and hand crafted to perfection. America..
$1,694.00
---
Refine Search
Showing 1 to 5 of 5 (1 Pages)